I did not receive email of activation
Activation email: It is the email that the system sends you, for the only time, when you publish the first ad (only for ads in the "contacts" category). In this way we verify that your email is valid.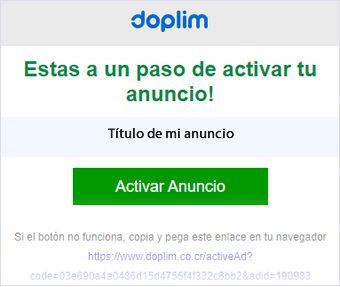 If you do not get this type of emails can be for several reasons:

The email came to the "spam or unwanted tray" and the links are not activated.

In this case do the following:
1) Move the email to your inbox.
2) Add info@doplim.com to your contact book.
The email never arrived, in this case write us at% EMAIL%